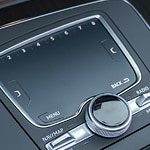 When it comes to power, Audi vehicles are renowned widely due to their enhanced power and handling. Since it's a German machine, you can't expect less. The Audi Q5 operates on a 2.0-liter engine. It is worth noting that this vehicle is capable of producing 248 horsepower.
The Audi Q5 has a seven-speed automatic gear which has a dual-clutch system. This performance feature enables the car to accelerate at a high rate, thus making the car ideal to be driven in cities and highways.
It is worth noting that this vehicle is fuel efficient due to its enhanced performance. While driving in the city, the car can consume one gallon per 22 miles and one gallon per 28 miles while driving on the highway. The Audi Q5 has an enhanced braking and handling feature that will enhance a thrilling driving experience. This vehicle also has an all-wheel-drive-system, which enhances its performance.